Japan 225 (USD)
1657076063000 (GMT)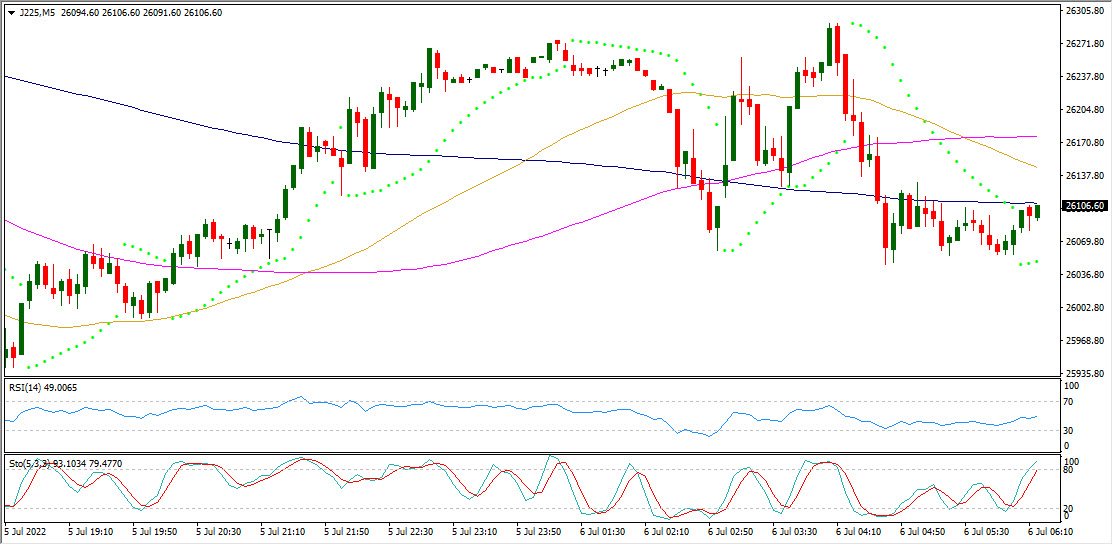 I have just closed my buying of Nikkei 225 Future Index (Japan225) at 26064.40 at 2:51 GMT am, at 26081.40 and 26089.40 at 1:45 GMT am and at 26146.60 at 1:28 GMT am now at 26106.60 at 3:18 GMT am today Wednesday.
The position at the closing was referring to rebounding to the upside, after approaching formed supporting level over the short term and I managed to close over here booking this profit and looking for better positioning.
The total results are 44.8 points of profit.